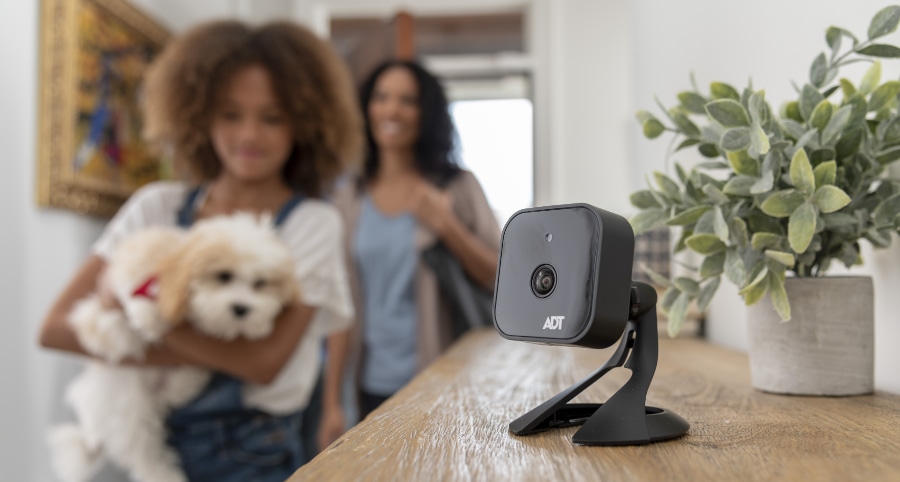 Where To Place Home Security Cameras In Tampa?
Where are the right sites to place your home security cameras in Tampa? As a general rule, you should consider three significant sectors of your property for camera installations: your front door, the outside perimeter, and strategic interior positions. While your installation team can suggest where to start, here are some helpful tips on where to place your home security cameras at your home.
Always Protect Your Front Door
Although it may seem crazy that a criminal would attempt to just walk in your home's main entryway, 34% of invasions occur at this obvious access point. There are also delivery bandits among other threats to deal with. Doorbell surveillance is perfect to handle all of these worries with crystal clear high-def, wide-angle capabilities.
Doorbell cameras are extra useful as you can speak with any visitors who walk up and engage the doorbell. Through your security app, like ADT Control, you have the option to respond to each instance with two-way communications and live feeds and give the impression you're on site. Then if a visitor attempts something criminal, you will have your video surveillance instantly capture footage and deliver it to your mobile phone with a text message.
Get the Most Coverage Possible With Your External Video Surveillance
Determining where to place home security cameras around your property can be a daunting undertaking. Fortunately, there are some useful tips to help ensure your property is well protected.
The corners of your Tampa house offer a better field-of-view, letting you see two segments of your yard.
Right under an overhanging eave or straight into a piece of cladding or edging are excellent options for surveillance devices as they will be partially hidden by blending into your gutterline.
On top of your garage, since the garage door is a more likely entryway for intruders than you may know!
Overlooking a back porch or sliding door -- or any entryway that can't be seen from the road.
In each of these spots, you should always cut back any bushes or tree limbs that may block the camera's view.
Recommendations To Enjoy The Highest Level of Performance From Your In-Home Surveillance
You have quite a bit more flexibility on where to place home security cameras within your residence in Tampa. But the additional versatility does mean there are additional aspects to consider:
Windows and Sunlight: While you'll want to make sure your windows are down and latched, the sunshine that enters via a window can cast a glare on your camera's video feed. Point your interior camera lens away from any direct views of windows to eliminate this problem.
Take the High Road: In the same fashion as a guard tower, a security camera positioned in a high place will have a broader view. Consider putting your cameras above bookshelves or affixed to a corner or ceiling.
Prevent Access by Children and Pets: Your surveillance system won't have the chance to defend your property if anything happens to it. Set your security cameras in a spot where kids and your furry friends aren't able to tamper with them. You could try mounting or other ways of attaching them to ensure they don't fall if inadvertently knocked into.
Houseplants and Decor: The top security camera will fail to be of much use if there is a plant obstructing the field of vision. However, interior decor and plant life may be a perfect way to hide your recording devices. Just be careful they don't keep the camera from doing its job!
Have Secure24 Alarm Systems Install And Place Your Home Security Cameras
To ensure the proper installation of your home security cameras and security devices, turn to the professionals at Secure24 Alarm Systems. We'll help install the ideal plan for your whole house -- defending every square foot. Simply contact (813) 355-0757 or complete the following form to start your project.
Areas Served Around Tampa By Secure24 Your Local ADT Authorized Dealer